Laboratory Services – Inspection and NDT

---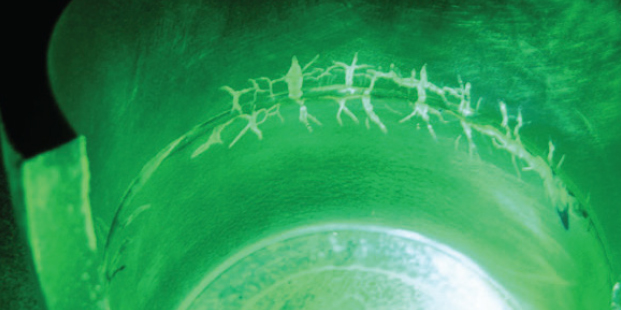 Acuren is the North American industry leader in laboratory nondestructive testing and inspection services. Acuren's laboratory services are designed to

reduce overhead, labor and overall testing and inspection costs

. With our focus solely on customer needs Acuren can increase lab efficiency allowing our customer to reduce overall product turn time. This is achieved through a highly trained technical staff utilizing the proper equipment.
---
Industry leaders have relied on Acuren for over 30 years, to meet their quality and inspection needs. Our experts provide a tailored inspection plan to exceed all industry and customer specific requirements making Acuren the single point of contact for all vendor and on-site inspection requirements.
Acuren specializes in high volume applications and is known for quick turn-around and hassle-free services. Additionally, our concise reporting places valuable information in your hands, allowing you to assess your next steps and ensures your project is meeting scheduled requirements and critical deadlines.
Our experience along with our vast network of facilities and investment in innovative technologies can satisfy any testing requirements. Acuren's professionals can respond to our customers most demanding analysis, inspection or QA project needs. We maintain certifications and accreditations for virtually all industries.
WHY ACUREN?
NADCAP and accredited ISO 17025, NAS-410 across various locations and scopes, which include mechanical and chemical testing, failure analysis, nondestructive testing and calibration
High volume capability ensuring quick turn around
Warehousing services with the capability to act as a shipping logistics coordinator
Extensive network of experts and facilities, eliminating the need to outsource
Designated centers of expertise for conducting specialized testing rather than just general testing facilities
In-house machine shops provide quick and accurate specimen preparation for all lab tests (*material testing labs)
Our capabilities range from conventional testing services to advanced, innovative inspection technologies. To support our customers' quality requirements, all of our NDE services are offered in-lab or on-site. Acuren utilizes modern digital equipment ensuring the greatest measure of accuracy and performance. We also offer NDT training, Level III and consulting services.
In-Lab Nondestructive Testing Services
High Energy X-Ray / Linear Accelerators
Manual and Automated Penetrant Inspection
Manual and Automated Magnetic Particle Inspection
Visual; AWS, ANSI with remote capability

Computed Tomography (CT)
Welding procedure qualification
Welder qualification
High volume sorting
CMM & Dimensional Testing
Training, Level III & Consulting Services
Acuren maintains comprehensive training programs to support our customers inspection needs. All courses are designed to comply with SNT-TC-1A guidelines. In addition to our training programs, Acuren provides Level III and Consulting Services to assist our customers in meeting their inspection goals.
Inspection Program Development
Personnel Certification
Program Review and Audit

Vendor Audits
Procedure Development
Personnel Training
Accreditations
Certifications
Matheson Tri-Gas
Bell Helicopter
Electric Boat
FMC
GE Aerospace
GE Oil/Gas
Honeywell
Intermountain Electronics
ITAR
Lockheed Martin
Lycoming
Murphy Company

Northrop Grumman
Parker Hanifin
Pratt & Whitney
Product Control Services
Rolls Royce
Safran
Sikorsky
SpaceX
Spendrup
Sundstrand
Industries
Fabrication
Transportation
Amusement
Secondary Metals
Receive Laboratory NDT and Inspection Services From The Industry Leader
Acuren is the North American industry leader in laboratory nondestructive testing and inspection services. We provide expert services and tailored inspection plans to help other industry leaders meet their quality and inspection needs. Contact us online to get in touch with an Acuren representative about our services, or call us at 1-800-218-7450.