Cathodic Protection Services
Acuren's Cathodic Protection is part of our Pipeline Integrity Program that supports our Midstream Integrated Integrity Solutions. The Pipeline Integrity full-service program incorporates the best in Cathodic protection while leveraging support from our other pipeline solutions. Acuren's proven capabilities and readily available resources creates synergies to reduce client costs.
Efficient designs that lead to reduced long-term operating costs
Material selection
Installations that are sourced locally to maximize cost savings
Annual surveys with an engineering approach geared to lowering costs
Monitoring
Ongoing maintenance
Data management that is digitally captured to reduce reporting time
Engineering & Construction
Manage all aspects of the construction of cathodic protection systems including:

System design
Material selection
Pre-job one calls and ground disturbance notifications
Coordination of any required subcontractors
Installation and commissioning

AC mitigation
A full report and as-built drawings of all installations is provided within 30 days of project completion
Commission newly installed cathodic protection systems immediately following construction or connections of new pipelines into existing cathodic protection systems
Turn-key direct assessment programs

Pre-assessment – review of current and historical data, determine feasibility, tool selection, define regions
Indirect Survey services
Direct Examination / exploratory digs evaluation
Post-assessment – root cause analysis, mitigation determination, severity ranking, reassessment interval, remaining life calculations
---
Monitoring & Maintenance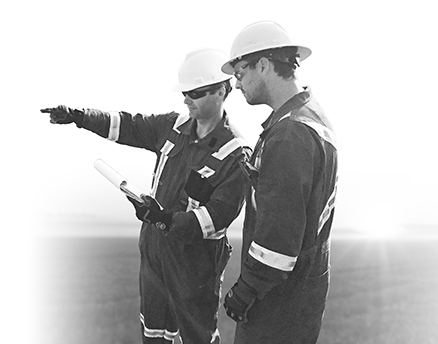 Annual compliance surveys, traditional or RMU method
Ongoing maintenance and remedial repairs
Remote monitoring installation and management
Data management
Indirect / Over-The-Line Inspection
Direct Assessment Programs
Depth of cover
Close Interval Potential Survey (CIPS)
Right of way status and points of interest
Current attenuation
WHY ACUREN?
Digital Data Capture
Field crews create final report – eliminates mistakes and allows for firsthand knowledge to be utilized in the report
Data is fully reviewed by QA personnel to engineering standards with enhanced productivity tools
Reduced landowner impact – faster data acquisition, and less signal drops, results in reduced impact and risk to landowners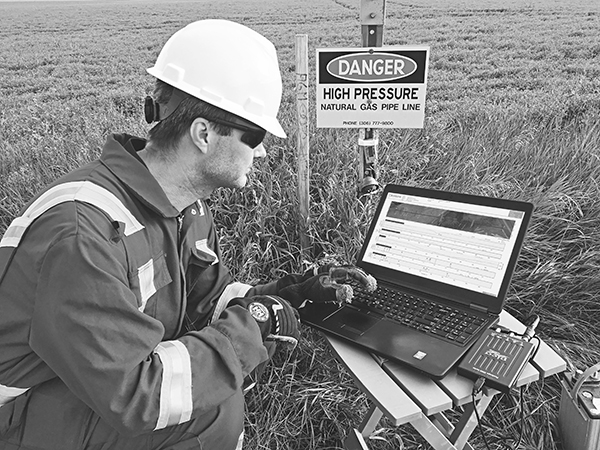 All surveys can be completed in one pass = Cost saving to clients
HawkEye is a reliable and robust over-the-line survey solution that acquires, and compiles, data from a variety of testing methods through a single scan, into a consolidated report and output data set utilizing GPS to align results.
Simultaneous Data Acquired By HawkEye
Standard services included:

GIS / GPS Decimeter Location
Depth of Cover
Current Attenuation
Right of way status and points of interest

Additional services available:

Close Interval Potential Survey (CIPS)
Alternating Current Voltage Gradient (ACVG)
Direct Current Voltage Gradient (DCVG)
HawkEye System Features

Utilization of three constellations to minimize signal drops
Digital signal processing filters remove noise and separates signals without having to add external filters
Analysis algorithm uses the entire collected waveform
Data overlaid on Google Earth along with legal land description
GIS compatible – uploadable into owner systems
Data stored on hard drive in the field – less risk of data loss
Why HawkEye?
Beyond max/min – unlike other systems which just measure max and min, HawkEye utilizes high speed (up to 200 Khz) digitizing with complete waveform analysis for all data streams
Precision – utilizes sub-decimeter (3-5 cm) GPS positioning for improved accuracy
Stability – system can operate on wifi or bluetooth connections for better stability
Robust reporting – utilizes satellite imagery rather than schematics and can be overlaid with Google Earth and legal land description
No proprietary encrypted software – raw data available in a transparent .csv file
Data management – owners can upload, manage and utilize the data within their own systems