Ammonia Systems Inspection Services
COMPREHENSIVE, RELIABLE NDT AND MI INSPECTION
Acuren inspection services for ammonia refrigeration systems are the most comprehensive, revealing and cost effective available for insulated pipe. We offer the only inspection method that proves its results with detailed, easy-to-understand images.
Non-invasive test methods won't harm insulation or jacketing, deliver multiple readings per test location, measure pit depths and provide pipe diameter and schedule
Real time x-ray scans cover full lengths of pipe runs to find area of interest for further inspection
A detailed findings report includes all wall thickness images, scan video results and all needed calculations to show wall loss percentage using customer acceptance criteria

Our mission is to provide reliable, repeatable service for every customer, everywhere, every day. As the largest provider of NDT services in North America, our depth of resources and talent is unequaled. Our ammonia system specialists can provide results that clearly identify maintenance and repair requirements, allowing you to proactively and efficiently address the needs of your operation.
---
Acuren's non-invasive inspection methods provide conclusive, visible & cost effective results.
---
MECHANICAL INTEGRITY VISUAL INSPECTIONS
A 5 year independent inspection of the ammonia refrigeration system performed by a competent non-biased 3rd party inspection service
We conduct thorough visual inspections of all process equipment and controls utilizing the latest codes and standards
A review of the Process Safety Management documentation to include all process safety information as well as all mechanical integrity tests and inspections procedures
THE MOST ADVANCED TESTING AVAILABLE
Start your mechanical integrity program off the right way. We number and tag each test location, x-ray and scan. We take location photos and assign an index page to each named facility location for easy follow-up in the report.
Future inspections are easier and comparable because of our tagging and report system.
DIGITAL RADIOGRAPHY
Acuren's Digital Radiography of insulated pipe gives clear visual proof of pipe condition
Pipe wall thickness measurement are accurate to the thousandths of an inch
Quickly gathered data identifies severe risk locations for immediate action
Prevents unexpected shutdowns, product loss and safety hazards
REAL TIME RADIOGRAPHY (RTR)
RTR allows our team to see the surface of the pipe in real time, throughout the length of a pipe run
Technicians mark areas of concern indicating possible rust
Digital Radiography is then performed to determine wall thickness
RTR can inspect thousands of feet per inspection
MOISTURE DETECTION IMAGING (MDI)
MDI is a screening tool that helps pinpoint a saturated point of the system. Any time carbon steel pipe is in moisture, corrosion and wall loss can happen.
These spots will be points of interest for Digital Radiography to measure
Scan large areas quickly, examples include

Straight Run-600m/1800ft per 12-hour shift
Complex Piping 300m/900ft per shift
Complex Piping with RAIS 200m/600ft per shift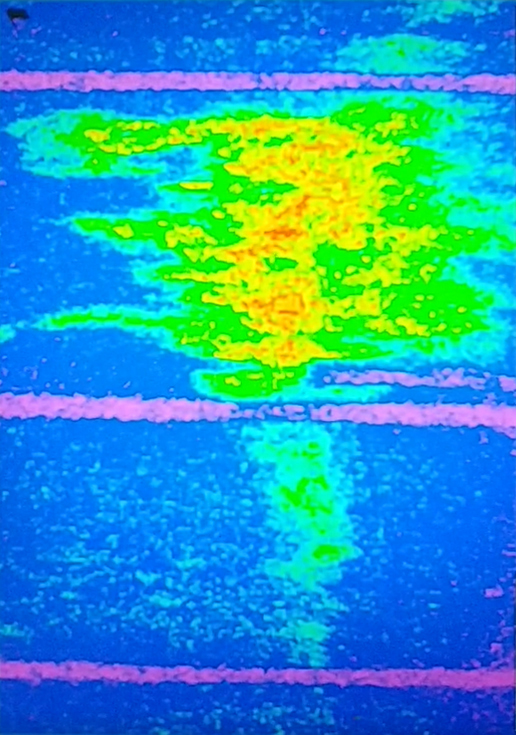 COMPREHENSIVE DIGITAL REPORTING
Contains every x-ray image with all wall thickness readings
Contains every real time scan video showing all areas of interest
Wall loss percentage markers reflect areas for immediate attention
Customizable to your criteria and action plans
COMBINING COMPREHENSIVE REPORTS WITH MOBILE CAPABILITIES AT YOUR FINGERTIPS
Acuren Inspection Ammonia Services group now offers mobile access to the vital inspection report information your team needs. Empowering the appropriate personnel with critical system information will help them not only stay knowledgeable about their systems condition, but also allow them to make safe decisions that support efficient plant operation. The on demand, 24/7 access to inspection report information, both wall thickness and x ray images, can be viewed in the field at the point of inspection. No delay of returning to the office computer.
Each inspection point numbered tag has a QR code that identifies specifically with that point in the online system. We take location photos and assign an index page to each named facility location for easy follow-up in the report. All of vital information you are used to seeing on the report is linked. Inspection date, pipe size, wall thickness and variance percentage compared to new assessment will help your crew work with confidence.
Contact us today to learn more about our integrated approach 1-800-218-7450.