Acuren Careers
Acuren is the largest inspection services company of its kind with exciting career positions throughout North America. A career with Acuren lets you train and work with some of the foremost leaders and innovators in NDT, inspection, engineering and industrial services. We offer work in a fast-paced, growing company with potential for career advancement, personal development and growth, along with challenging learning opportunities. You'll gain valuable experience supporting the mechanical integrity and inspection programs of mission critical industries around the globe. You'll also find a deeply ingrained culture that is committed to providing a safe and healthy working environment, maintaining the highest industry standards, and respecting the dignity of every employee. Train and work with innovators in inspection, integrated services, and engineering. Be a part of a growing industry dedicated to ensuring safe and efficient industrial operations. Our employees are our most valuable asset.
As part of North America's largest inspection company, you will benefit from:
Competitive salary and benefits
Paid training
Continuous investment in employees and technology
Culture of honesty and integrity
A well-defined career path
A growing industry
At Acuren we are proud of our many female technicians and we encourage other women interested in NDT to speak with us at 780-416-8706. Watch the following female technician feature videos to learn more about their stories and what led them to this career path.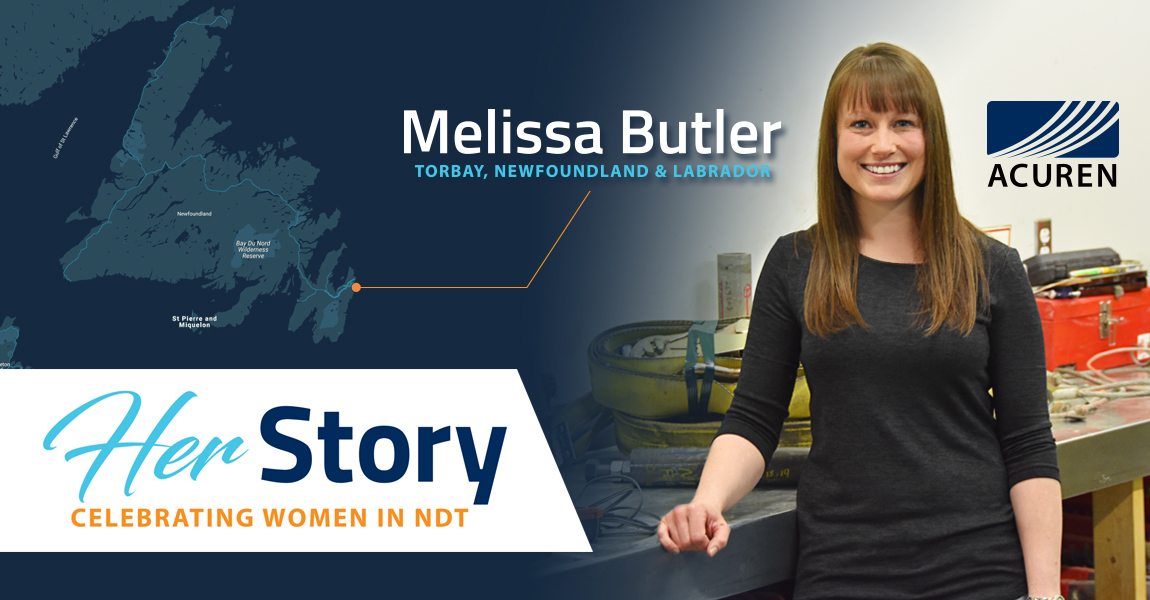 Meet Melissa. Melissa is one of Acuren's amazing women in NDT. We are proud to feature her story.
Click on the image to watch the video.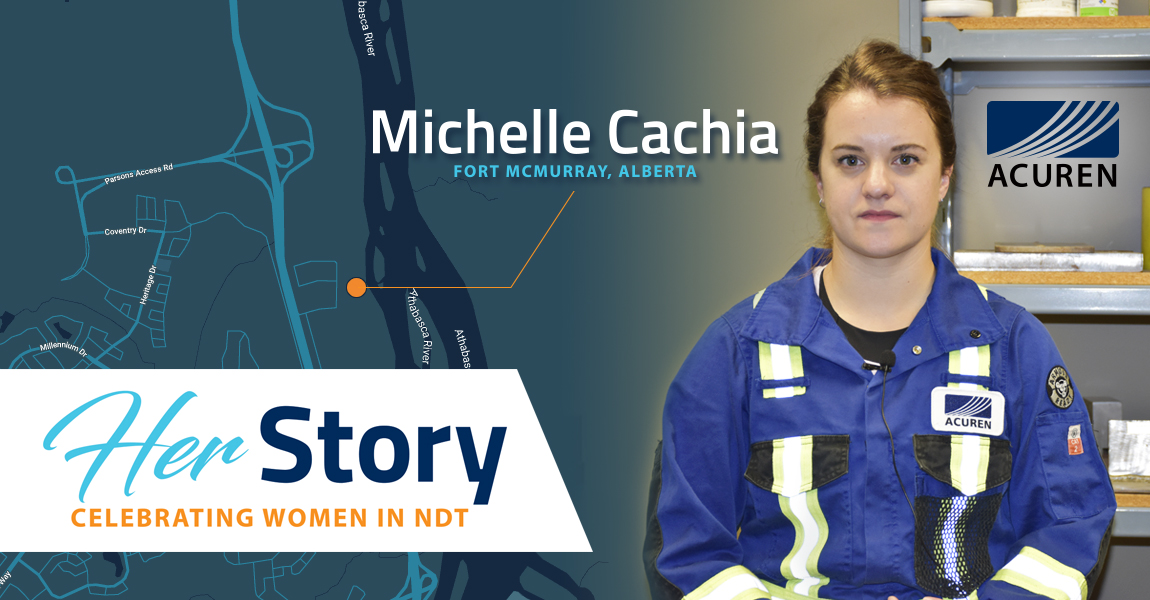 Meet Michelle. Michelle is another one of Acuren's amazing women in NDT.
Click on the image to watch the video.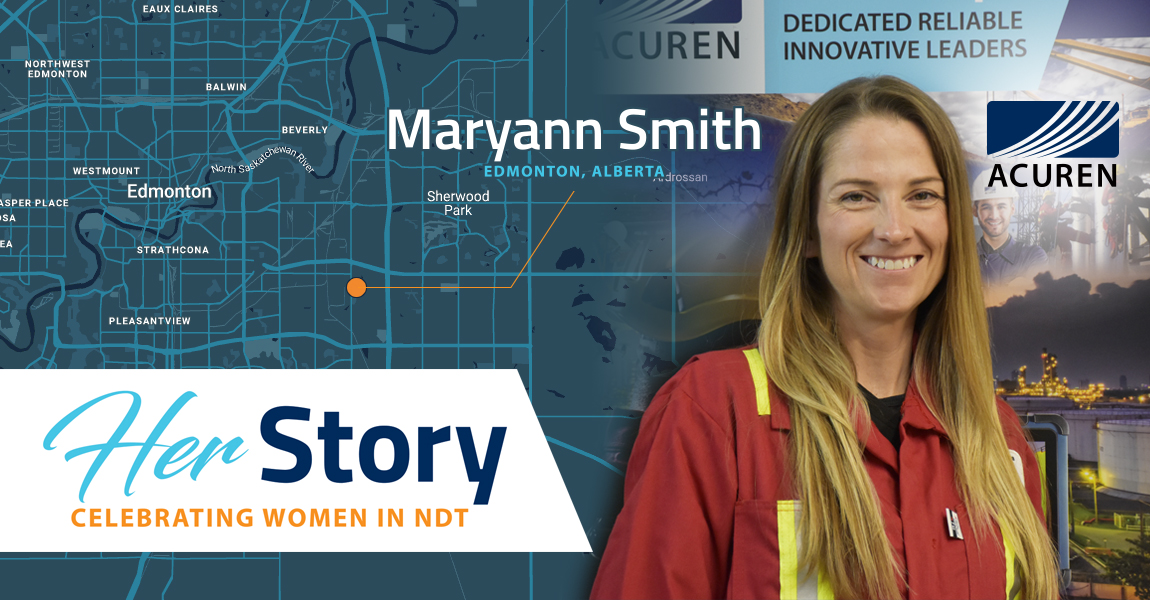 Meet Maryann, one of Acuren's amazing women in NDT.
Click on the image to watch the video.
Meet Elyse, one of Acuren's amazing women in NDT.
Click on the image to watch the video.
Meet Chris, one of Acuren's amazing women in NDT.
Click on the image to watch the video.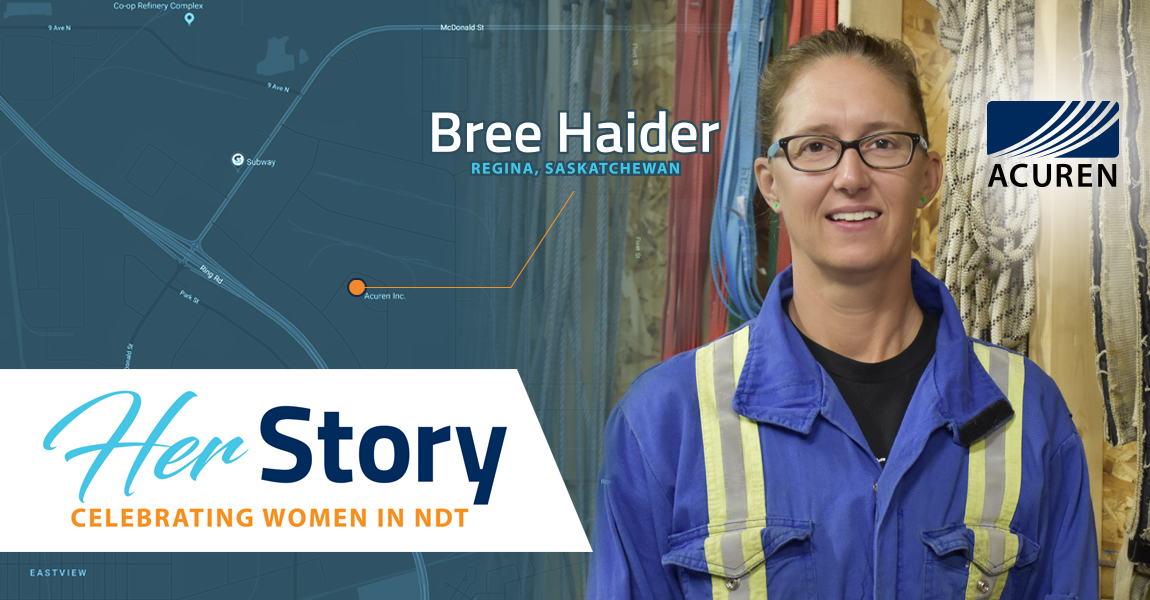 Meet Bree, one of Acuren's amazing women in NDT.
Click on the image to watch the video.
To contact our corporate recruiter, please call 888-578-9066. To view Acuren's procedure with respect to the Accessibility for Ontarians with Disabilities Act, please click here.
Acuren Participates in E-Verify
Legislation requires employers to verify that all each hired individual be authorized to work in the United States and to complete an Employment Verification (Form I-9) for each hire/rehire. Hires will be required to provide legally acceptable proof of their identity and authorization to work in the US.
E-Verify is an internet based system operated by the Department of Homeland Security (DHS) in partnership with the Social Security Administration (SSA) that allows participating employers to electronically verify the employment eligibility of new hires/rehires and the validity of their Social Security Numbers. Through participation in the E-Verify program, Acuren electronically verifies the employment eligibility and Social Security Number validity of all new hires/rehires.
Our Services
Engineering
Acuren's world-class teams of over 100 engineers have extensive experience both in the field and in our laboratories to provide a higher level of reliability.
Inspection
Acuren offers you an unrivaled spectrum of traditional and advanced nondestructive testing and NDE methods to ensure cost-effective and accurate inspection results.
Rope Access Industrial Services
Acuren provides integrated industrial services including inspection, repair and maintenance via rope access using composite crews with multi-disciplined trades, experienced personnel, IRATA certified technicians, and customized access optimization programs.
Success Stories
Monthly Maintenance Contract Pays Dividends
Each month Acuren Condition Based Monitoring Specialists collect machinery vibration and structure borne ultrasonic data as part of the regular condition monitoring program at Irving Wallboard.
Ropes Team Saves Thousands on Pump Box Work
During a planned outage ultrasonic testing and visual inspection revealed that a significant portion of the pump box floor either needed to be repaired, or cut out and replaced.
About Acuren
Safety
We believe all incidents are preventable and that every employee has both a right and an obligation to support safe operations. Our commitment to safety is fundamental to our operations – with management oversight and ongoing training supported by unrelenting discipline.
Quality
Our Quality Management System (QMS) ensures that our activities consistently meet both customer and regulatory requirements, with a focus on continuous improvement.
Vision & Values
Safety, integrity, ownership, and innovation. The Acuren values are central to our success, and to yours.