Wind Energy Services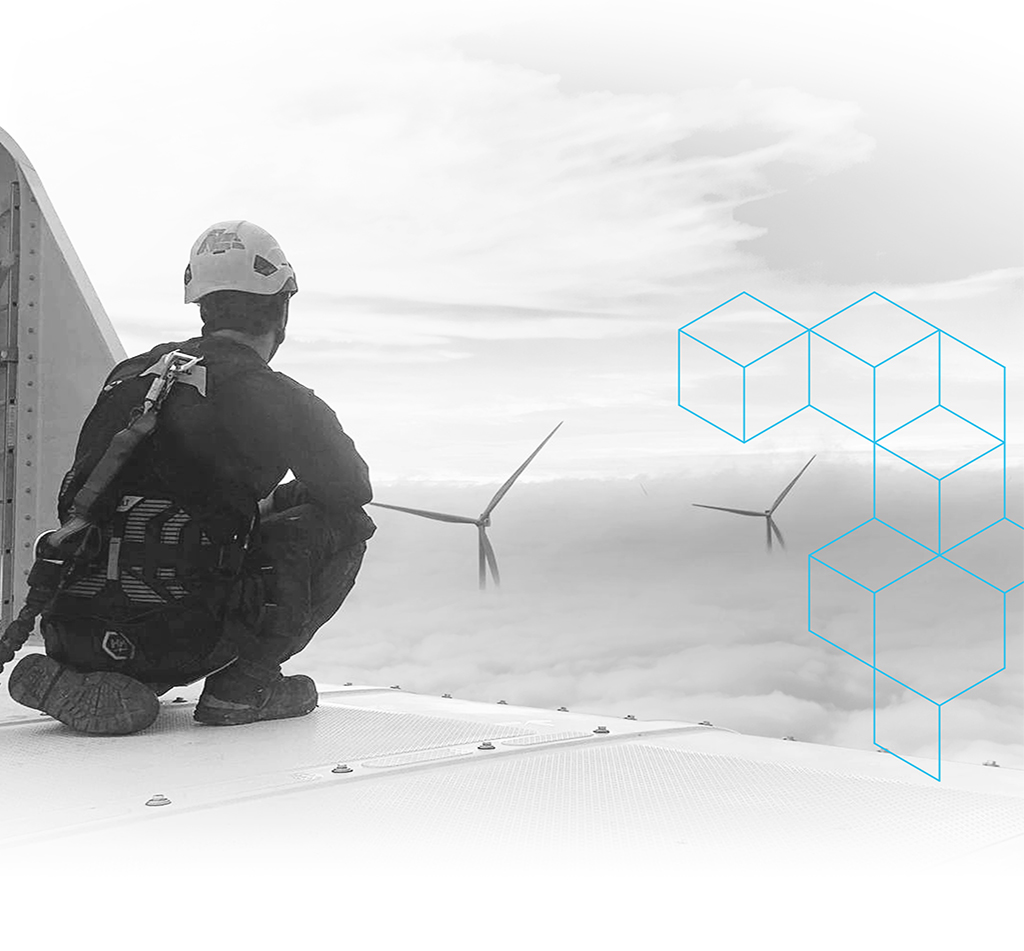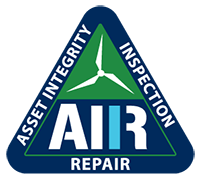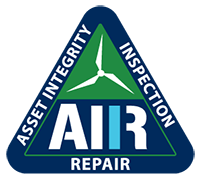 Delivering a 'Higher Level of Reliability
®

' to the Wind Energy Industry

Acuren recently acquired Complete Wind Corporation (CWC) and Suspendem. These acquisitions combine Acuren's substantial experience and capacity in rope access, NDT and engineering with specialized expertise in wind turbine services to provide a comprehensive solution to wind farm owner and operators in Canada and the United States. Acuren has provided services to the wind energy industry in the form of NDT and Rope Access Industrial Services since 2008 and these two important new acquisitions will significantly enhance our capabilities for the industry.
Scan the QR code or click here and sign up to be informed of guidance documents, webinars and program announcements specifically for the wind industry including our upcoming "NDT for Wind Turbines" webinar and Q&A session. Your information will only be used to communicate with you about Acuren's offerings, and we will never share your information with 3rd parties. We are so excited to share all the exciting developments with you!
Your Rotor Blade Life Cycle Management Partner
We know your business. We are seasoned experts. Our pool of technicians have been providing inspection, repair and maintenance solutions for wind energy assets, servicing owners, operators and OEMs since 1994. Our teams inspect in excess of 10,000 blades, and repair more than 500 blades annually.
---
Our dedicated wind services team would love to hear about your project needs. Please reach out to us at

1-800-218-7450

or

email us

.
---
YOUR ROTOR BLADE LIFE CYCLE MANAGEMENT PARTNER
The graphic below highlights the rotor blade life cycle management services and programs we offer.
What sets us apart from all the rest:
Reliable Service. Reliable Expertise. Reliable Value.
Unparalleled North American

TRIR

(total recordable injury rate) of

0.09

for 2021.
---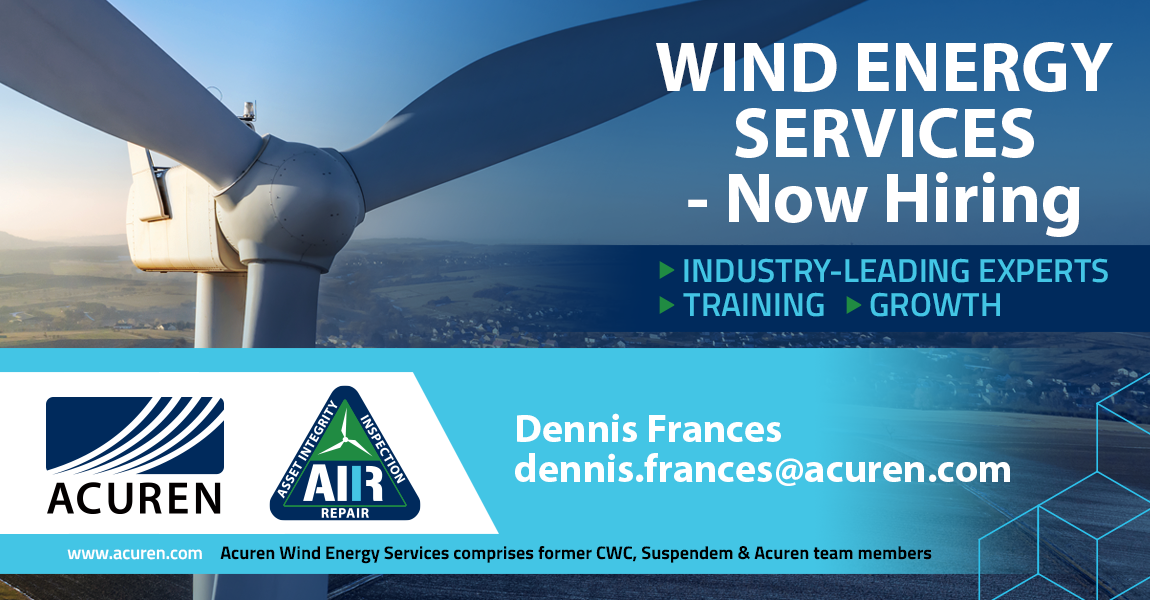 Questions? Contact Dennis Frances for more information about the jobs listed below.
LMIAs:
---
Our crews are known for rapid deployment to the majority of North America's wind farms and are recognized for their outstanding capabilities and specialized expertise in the following areas:
Rotor Blade Life Cycle Management Services
At Factory
Rotor blade manufacturing 3rd party Quality Assurance
Support for baseline NDT
NDE solutions for product integrity enhancement
At Port
Incoming inspection for transport damage, and repairs, as required
At Site
Baseline Condition and Commissioning

Blade receiving, repairs and/or repair oversight
Post installation visual inspections, infrared thermography and vibration analysis
Generator Current evaluation
Vibration acceptance testing (generator, gearbox, bearings)
Electrical infrared for electrical connections

End of Warranty
100% internal and external inspection
EoW Report and Claims Support
Repairs or Repair 3rd party QA/Oversight
Rotating Equipment Condition Assessment
Generator, Gearbox, Bearings
Preventative Maintenance
Internal visual rotor blade inspections

5-year frequency, with accelerated targeted re-inspection rates for anomaly tracking
Asset integrity reporting
Defect tracking and review by experienced composite experts
External Visual Inspections
Annual basis
Targeted inspection via drones, platform, boom truck, crane, rope access or ground
Lightning protection testing, inspections and installation of systems
Planned Corrective Maintenance
Category 1-5 repairs

Experience language (spar cap / large transverse cracks / serial defects etc.)

In-house engineered repair procedures (cat 1-5)
Leading edge protection installation
Products: Polytech ELLE, 3M wind tape, BladeRep10 and others
Performance Enhancement

Retrofits: Vortex generators; gurney flaps
De-icing Systems

Dynamic balancing and vibration analysis

Mass unbalance
Aerodynamic rotor blade alignment check
Re-balancing
Other Services
Condition Based Monitoring including:

Vibration (periodic, installed wireless sensors, diagnostics)
Infrared (electrical and mechanical)
Used Oil Analysis (including online analysis)
Ultrasonic Emission testing (slow speed bearing condition)
Light Mechanical & Maintenance

Bolt torquing
Small motor changeouts
Deck bolt changeouts
Tower painting
Tower cleaning
Painting, coating and welding
NDE

Base Bolting
Tower Flange Welds
Gear Box and Components
Bearings and Raceways
Reporting and Data Storage
Shaft inspections
Blade root inspections
---
SPRAT and CANREA Association Affiliations