Laboratory Services – Materials Testing & Analysis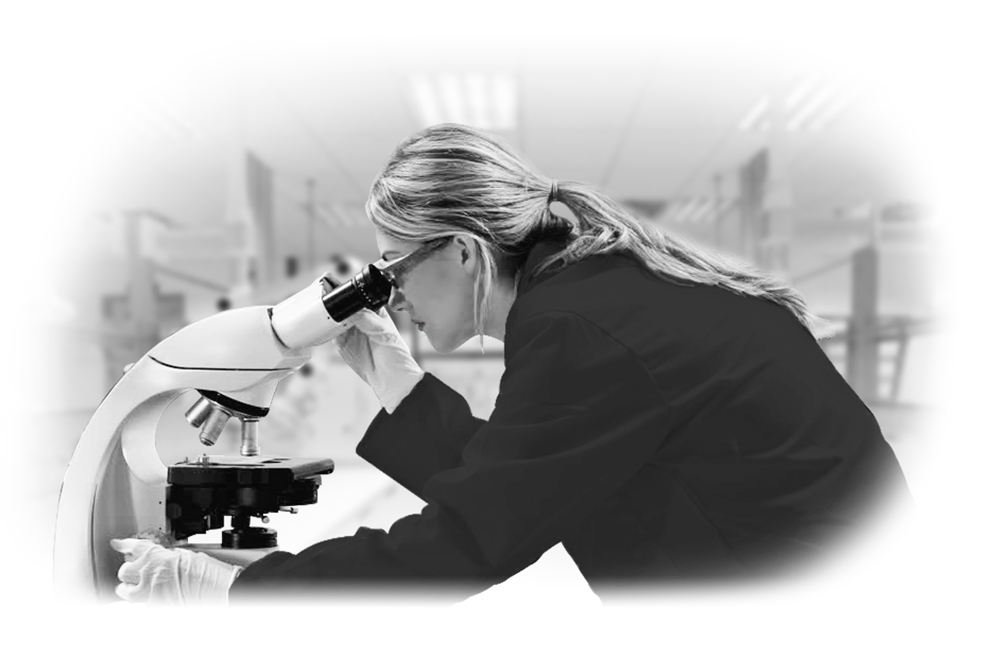 Longer Life Cycles & Safer Processes
Materials testing allows Acuren to make proactive recommendations to reduce risk and failure, and help to identify manufacturing materials for longer life cycles and safer processes. At Acuren, we have designated centers of expertise for conducting specialized testing. Our technical libraries contain an extensive collection of materials standards, both current and historical, for evaluating test results. Our extensive professional engineering experience is supported by our NADCAP and ISO/IEC 17025 accreditations.
WHY ACUREN?

Designated centers of expertise for conducting specialized testing
In-house machine shops provide quick and accurate specimen preparation for all lab tests
Extensive network of experts and facilities, eliminating the need to outsource

NADCAP and ISO 17025 accredited across various locations and scopes, which include mechanical and chemical testing, failure analysis, nondestructive testing and calibration
Consistency of accreditations and services available to customers regardless of geographic location
Chemical Analysis
Chemical analysis can be performed on samples to determine the material composition and then identify the grade of an unknown material and/or determine compliance with known specifications using a variety of techniques including:
Inductively coupled plasma spectroscopy (ICP)
Optical emission spectrometry (OES)
LECO combustion testing (C, S, N, O, H)
Ion chromatography
Polymers & Plastics Testing
Differential scanning calorimetry (DSC)
Fourier-transform infrared spectroscopy (FTIR)
Thermogravimetric analysis (TGA)
Durometer and barcol hardness
Izod impact testing
Specific gravity
Flexural strength test
Flammability testing
Chemical testing
Microstructure and failure analysis
X-Ray Diffraction (XRD)
Analysis can be performed on unknown solid samples to identify and determine the amount of crystalline compounds present. Useful for characterizing unknown foulants and corrosion scales.
Mechanical Testing – Metals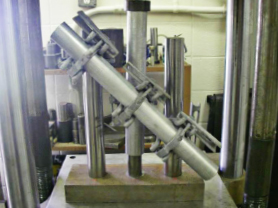 Tensile testing (-40°F to +2000°F)
Crack tip opening displacement (CTOD) testing
Charpy V-Notch Impact Testing
Nick-break and bend testing
Proof load, pull testing
Burst testing
Stress rupture testing
Hardness testing
Weld and Braze Evaluation and Qualification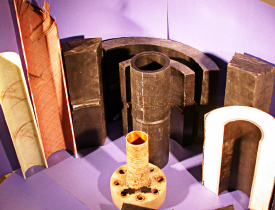 Coating Inspection & Testing
Acuren employs certified NACE Coating Inspectors and administer a variety of coating tests including:
Adhesion testing
Bond strength testing
Coating weight
Coating thickness
Acuren is the world's leading provider of Quality Control / Quality Assurance testing and inspection laboratory services to a variety of manufacturing companies that require

the highest level of technical competency

, while also delivering unmatched productivity and efficiency.
Corrosion Testing
Bacterial testing
Accelerated corrosion testing as per NACE and ASTM standards
Autoclaves for pressure vessel simulation, Avesta cells for acidic environments and standard NACE cells
Salt fog
Machine Shop Services
Electrical Discharge Machining (EDM)
Preparation of mechanical test samples
Heat treating
UT calibration block manufacturing
Laser Scanning
Laser scanning is used in both the laboratory setting and field to aid in gathering information about the condition of a component:
Assessment of corrosion features
Assessment of dents, bulges and deflections
3D mapping and CAD drawing generation
Dimensional analysis and geometric profiling
Aid for fitness for service applications
Facility Digital Twin Creation
Optical & Scanning Electron Microscopy
Samples are prepared with precision for engineering examination using both optical and scanning electron microscopes (SEM). Our SEM's are capable of magnifications up to 200,000X with incredible resolution and depth. They are equipped with energy dispersive x-ray (EDX) detectors which can chemically identify microscopic features. An SEM is used in the analysis of such items: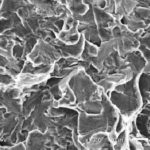 Fracture surface examination
Failure mode determination (brittle, ductile, mixed-mode)
Identify metal wear and airborne particulate in filters
Corrosion deposits in water, steam and chemical lines
Air filter samples to identify health hazards
Analysis of metal flaws and defects