Rope Access Turns "No Way" Into Project Success
Project plan was to weld multiple sheets of AR 400 wear plate together on the ground to form a 13 meter by 3 meter pie-shaped plate and lift it in position as a whole. The plate was then welded into position following welding procedures and an inspection and test plan developed in-house by Acuren engineers.
The 20,000 lb plate was lifted into place with a 110 ton crane in conjunction with IRATA certified rope technicians. Welding done via ropes by welders with IRATA certifications.
Summary
8 day window for the replacement of 2 wear plates in coke chutes for an Athabasca Oil Sands client just north of Fort McMurray.
The Challenge
Very short client outage to complete the work. Mid way into the project the client had to reassign certain personnel to other critical path shutdown work, leaving us with less support than planned.
Existing damaged wear plate had to be removed, and upon visual access, it was determined there was 4 times more damage to the wear plate than expected, requiring a scope change.
QA had expanded from 5% weld inspection to 100%.
Mechanisms had to be engineered on-site to mitigate metal warping during the process.
A difficult access area, combined with the confined space limitations, meant that our rope access team had the only viable solution.
The Value
Internal experts from across our North American operations collaborated on this project at a moment's notice, with great success.
IRATA Certified Technicians
Engineering
CWB Welders
QA Welding Inspection
Riggers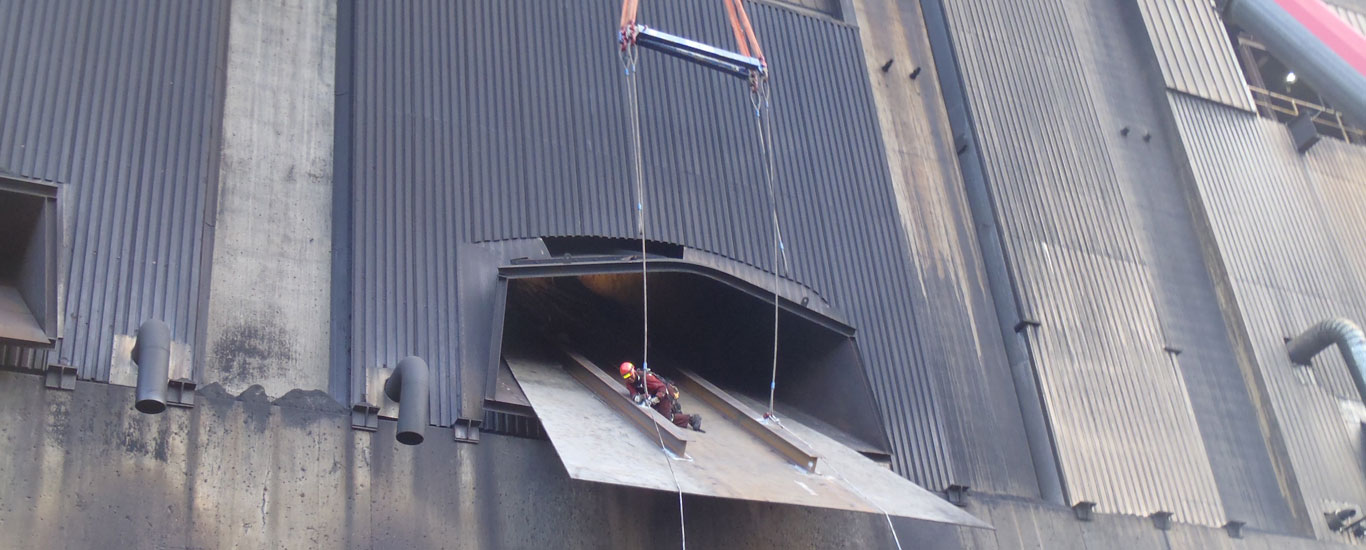 "You guys knocked it out of the park!!! That was an impressive feat and I'm not aware of anyone having done anything like this before. "
Maintenance Supervisor