Contact us
Connecting with our customers is important to us. Every inquiry is evaluated and directed to the appropriate manager for response.
Our toll free number is 1-800-218-7450.
If you wish to speak to our recruiter, please call 1-888-578-9066.
Thank you for reaching out!
What Our Customers Should Know – Are You Considering Inspection Via Drones?
March 1, 2019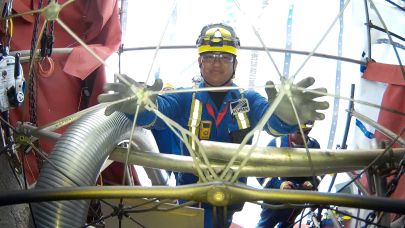 It's not just about having a fancy drone.
Industrial inspection using drones, or remotely piloted aircraft systems (RPAS), is becoming more common. While this method of access can deliver tremendous cost savings, there are some stipulations that are often overlooked, but should be understood, prior to allowing a service provider to carry out drone services at your site. With new providers entering the market all the time, Acuren wants to ensure that access to critical information about industrial drone inspection programs is available to everyone, regardless of which service provider you choose.
All drone operators require regulatory, but also importantly require experience.
Drone pilots are required to operate within federally regulated standards, whether in Canada, or the United States. Your own staff, or the recreational contact you have, cannot legally operate a drone for commercial purposes without a federal license. An industrial drone service provider should be able to provide you with the federal license or regulatory documentation for all their pilots. A critical consideration, is the drone crew's experience in operating on an industrial site. Do they know how to apply for permits, avoid restricted areas, conduct check-ins, watch for up drafts, signal interference, or the "wind effect" from surface structures? If they aren't familiar with drone inspection on industrial sites, these capabilities may have to be provided by your staff. Do you have to dedicate someone to escort them and ensure these considerations are taken into account so that risk is mitigated? Would you rather have the complete confidence to tell a crew to inspect "Boiler H101 located here on a map" and send them on their way?
There are many drone service providers without industrial inspection experience and worse, some without actual flight experience since the FAA does not require the demonstration of "flying capability or proficiency" when rating an individual as a remote pilot for sUAS ie "drone pilot.
One size doesn't fit all.
There are two components to evaluate when choosing equipment: the drone itself and the sensor it uses to capture the data. These are not all created equally and are not all suitable for every situation, climate, level of detail required, etc. A provider might have a variety of sensors and equipment that CAN do the job, but do they have the expertise and experience to know which combination is the RIGHT combination for the job? Choosing the right sensor for the application has a huge impact on the accuracy of the data, captured image quality, level of detail required, and the subsequent report. An experienced provider will be able to make the right recommendation for YOUR particular job. The level of precision varies drastically and a successful industrial drone inspection provider will have a variety of options to consider when evaluating your project. They should discuss the suitable options based on your circumstances and expected outcomes. Being able to offer a variety of options to properly address your specific need is critical, however, it is expensive for drone providers to buy, or reliably access a wide variety of sensors and drones. It requires an investment and commitment. Be wary of providers who pitch a one size fits all approach.
To complete successful drone inspection tasks, you need inspection experience.
There are many drone service providers without industrial inspection experience and worse, some without actual flight experience. (*Note: The FAA does not require the demonstration of "flying capability or proficiency" when rating an individual as a remote pilot for sUAS ie "drone pilot." Additionally, they need to be trained and experienced (rated) on that particular aircraft and type of inspection.) Should you choose to go this route, and hire a firm or individual without the appropriate rating or industrial flying experience, there are risks you need to understand and be willing to accept. In contrast when choosing an inspection service provider it enables the provider to utilize their inspection knowledge to plan and execute the service in accordance with the appropriate safety protocols, with the understanding of the correct level of sensor measurement or temperature consideration, and the awareness of common obstacles or challenges with your circumstance, location or type of inspection. This expert inspection knowledge also impacts the level of detail in your resulting report, interpretation of findings, and proposed recommendations. It is even better if you can choose a provider with in-house engineers, inspectors and experienced drone pilots with industrial inspection flying experience.
A Special Flight Operations Certificate (SFOC) IS a big deal.
Having FAA licensed trained pilots (US), or being granted a blanket SFOC (Special Flight Operations Certificate, Canada) is a testimonial to an organization's expertise. Traditionally, these certificates are only granted to individuals and organizations on a case-by-case, at the time of flight, basis. Without an SFOC, you cannot fly for commercial purposes in Canada. Any incidents that may occur, might not be covered by your insurance without an SFOC in place. One perspective is that the SFOC is more thorough than a FAA license. In order to be awarded a SFOC, Transport Canada reviews your safety protocols, risk mitigation, operational procedures, and ground school. Ensure you are choosing a provider that understands, and meets, the national and local regulatory requirements in all the countries within which you operate.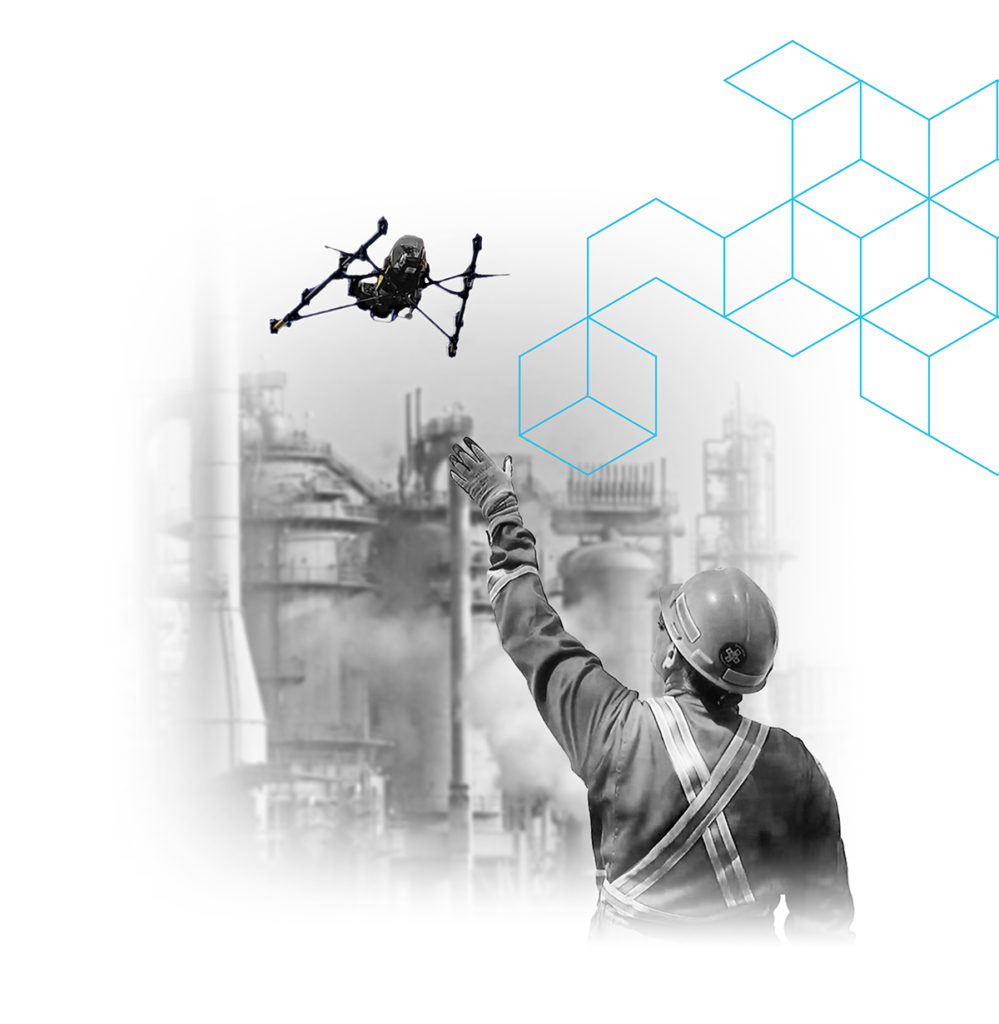 Excellent software should be a part of the whole package.
A drone service provider should have software components that allow for translation of the data captured, into meaningful and usable information about your asset. You should be able to see 3D point cloud models, context and location references. Additionally, you should be able to zoom into areas of concern easily. When considering a service provider, ask if they have the capability to provide detailed condition reports, inspector comments, annotations and recommendations. Inquire about their inspector's experience with this technology and what the relationship is between the pilot who captures the images and the inspector and/or engineer that writes the reports. They should operate as a team. You should receive more than merely a "photo" in your report. Request copies of reports they have provided to other clients. Excellent software with knowledgeable interpretation will allow for excellent reporting.
Data security considerations shouldn't be overlooked.
Consider the data security protocols of the organization you're choosing. A professional firm will have procedures and policies that have been proven, and maintain the security and reliability of customer's data. Considerations should include chain of custody, privacy, archival, and access control.
This technology has such tremendous capability and we want to ensure customers are educated and understand the basic questions to ask when doing their due diligence in selecting a provider. The information presented here was written in conjunction with Mike Stump, Director UAV Inspection Services for Acuren. You can reach him at 1-800-218-7450 or drones@acuren.com