Hot Jobs at Acuren This Month
We have many positions currently open in engineering, nondestructive testing, integrated industrial services, and more. Apply today for one of our hot jobs. Take a look at our new job openings (link further down this page) and join the Acuren team today.
Alberta:
NDT Spring Turnaround Recruitment Fair – January 25th Sherwood Park, Alberta
Acuren is hiring NDE technicians! Come visit us at the job fair for more information. Bring a recent resume and industry related certifications. Interest in IRATA rope access is an asset. For more information please visit our Career Center site, (link below) and apply directly to requisition NDTTE02473 NDT Technicians and Trainees Spring and then visit us in person at the job fair on January 25, 2020 in Sherwood Park.

Fort McMurray:
NDT Technicians
We are seeking CGSB certified technicians qualified in the following methods, UT1, supplemented by MT and PT.
Positions are:
Long term maintenance
FIFO from ALBERTA Hubs
Camp
7/7 shift rotation
Posting numbers: NDTTE02354, NDTTE02356, NDTTE02431
API 510 Inspectors
Acuren currently recruiting for API 510 Inspectors IRATA level 1 for to support our Spring Turnarounds in the Fort McMurray area.  If you are seeking a dynamic industrial environment with opportunities for individual growth and learning, this is for you.
Position Information
April 8 – June 15, 2020
shift rotation 6/1
12 Hrs/shift
FIFO from Alberta Hubs
Camp provided
Posting numbers: VISUA02273, VISUA02258
Edmonton
Divisional Controller
Acuren is currently recruiting for a Divisional Controller for a position in the Sherwood Park office.  If you are seeking a dynamic environment with opportunities for individual growth and learning, this is for you. Posting number: DIVIS02339
Bonnyville Area:
We are seeking CGSB certified technicians qualified in a variety of NDT methods
UT/MT/PT Technicians
RT 2 Technicians CGSB Certified
CEDO Technicians
U.S.A.:
4 Level II RT Salt Lake City  UT,
API 570 Lima Ohio
API Site Supervisor Tampa Florida
4 level II RT Denver Colorado
Level II RT  Augusta Georgia
API 510, 570 653 Panama City Florida
To apply for any of these, or browse our extensive list of other open positions across North America, please click on the Career Center link below.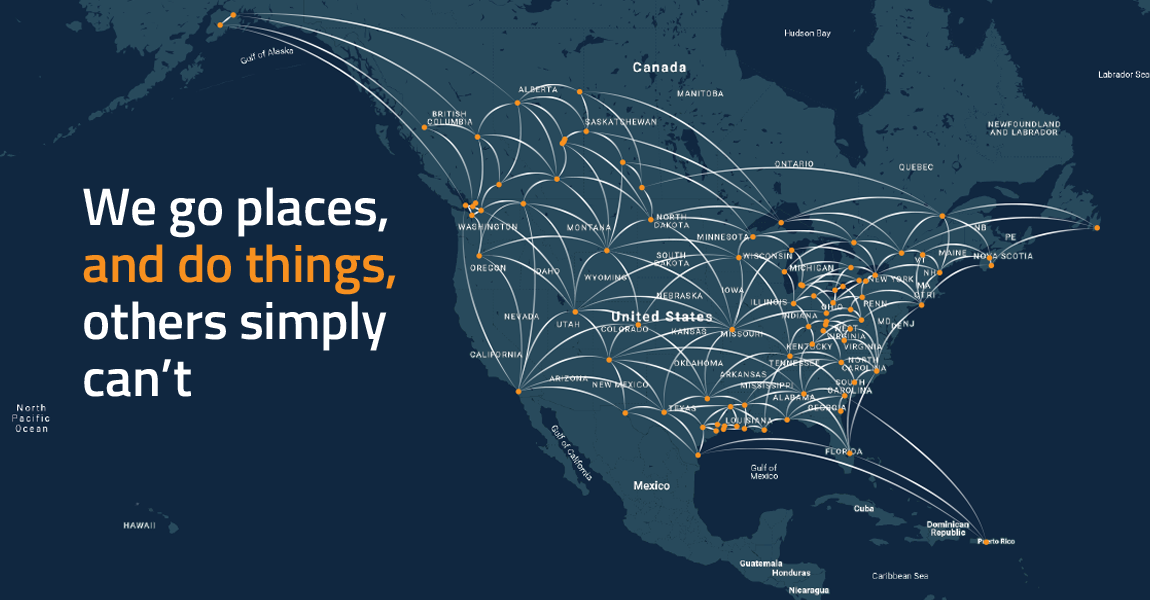 Our Services
Engineering
Acuren's world-class teams of over 100 engineers have extensive experience both in the field and in our laboratories to provide a higher level of reliability.
Inspection
Acuren offers you an unrivaled spectrum of traditional and advanced nondestructive testing and NDE methods to ensure cost-effective and accurate inspection results.
Rope Access & Integrated Services
Acuren provides integrated services including inspection, repair and maintenance via rope acess using composite crews with multi-disciplined trades, experienced personnel, IRATA certified technicians, and customized access optimization programs.
Success Stories
Reliability Engineering Services Delivers
Richarson Oilseed is one of Canada's oldest and largest fully-integrated crushing, refining, processing and packaging operations. In the absence of timely manufacturer support for a critical equipment issue, the full time onsite Acuren Condition Monitoring Specialist was able to diagnose and provide a detailed correction path on a defective trunion bearing.
Ropes Team Saves Thousands on Pump Box Work
During a planned outage ultrasonic testing and visual inspection revealed that a significant portion of the pump box floor either needed to be repaired, or cut out and replaced.
About Acuren
Hellier Training
Hellier has been a leading provider of classroom training and level III consulting since 1986 and has trained over 40,000 NDT and API professionals for all industrial inspection markets.
Vision & Values
Safety, integrity, ownership, and innovation. The Acuren values are central to our success, and to yours.
Safety
We believe all incidents are preventable and that every employee has both a right and an obligation to support safe operations. Our commitment to safety is fundamental to our operations – with management oversight and ongoing training supported by unrelenting discipline.